…interfere with what you can do. [John Wooden]
I took John to the Ohio State Fair on opening day. It was, in my mind, the perfect summer day. A light breeze was whipping the just bloomed flowers around in the yard and the sun was warming the day to an ideal temperature of 79°F.
He had been doing well: only slightly short of breath, engaged in some brief conversation and, as always, happy.
It was our anniversary. Our 43rd wedding anniversary! I asked him what he wanted to do for the day and gave him some options. He chose the Fair.
When we arrived, they were trimming the sheep for show. The angus cows and bulls were being washed and brushed. The scent of manure had not yet permeated the air.
Knowing that walking the miles of concrete would wear him out, we took the tractor pulled shuttle from one end of the massive Fair, passing the Midway rides and the booths of fried everything and overpriced beverages, to the area near the Ohio Natural Resources Park.
We happened upon the Budweiser Clydesdales being hitched to join the fair parade. They were as majestic as they appear on commercials.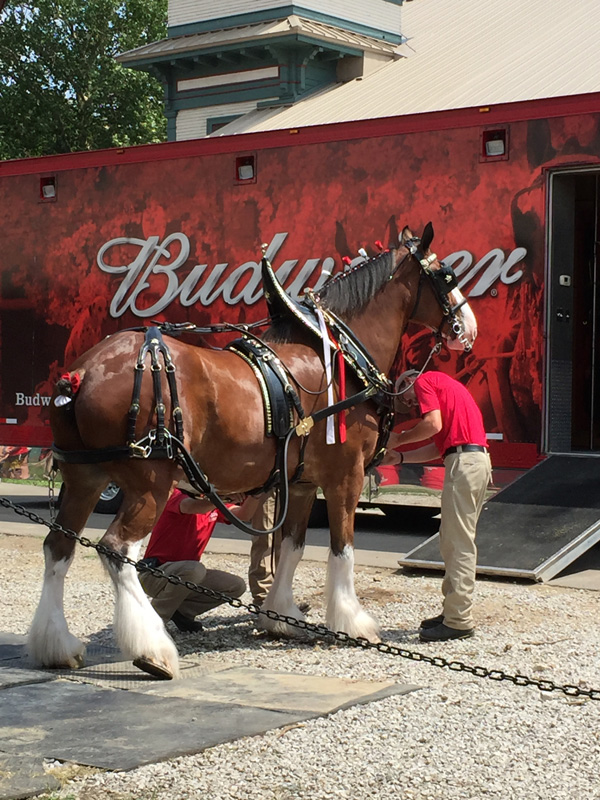 We sat for the pig races (admittedly, my favorite part of the Fair!) and shared a jumbo cream puff.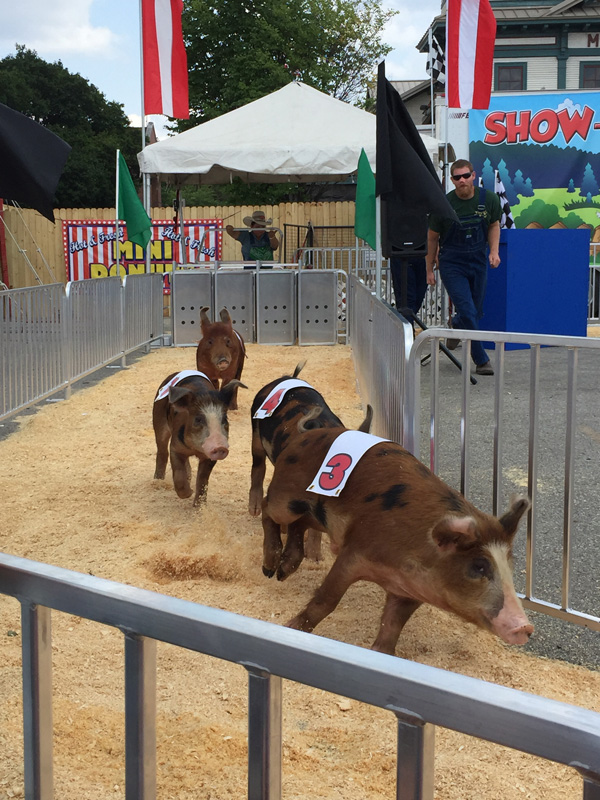 And then the request came…
"I want to ride the camel," he said in that quiet voice I've lately come to know.
"You want to what?"
"I want to ride the camel. Over there. The camel."
And so I bought a ticket for the camel ride. I'd ridden a camel before—when we were dating—at the Bronx Zoo. He didn't remember.
Up the steps, ticket in hand, he went. The camel was waiting.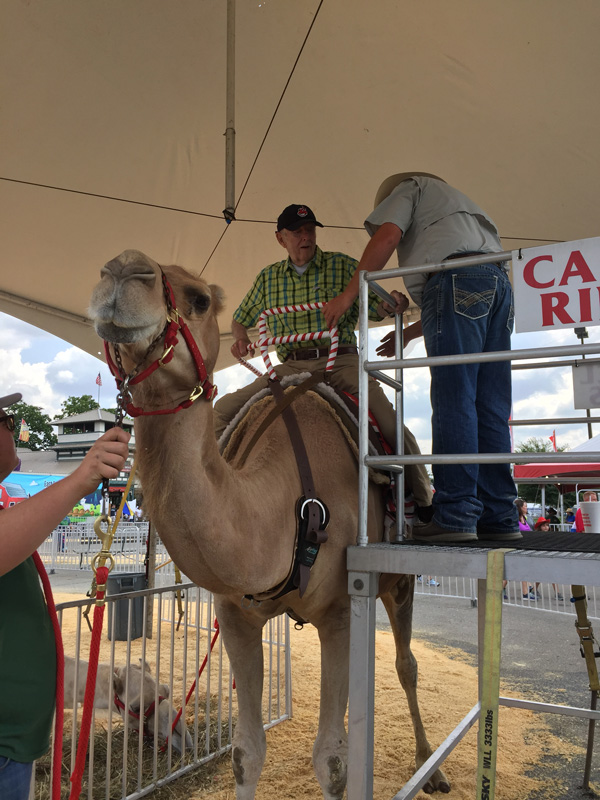 It was fun to watch. I took some photos as he raised a hand and tipped his hat to me once. I know that deep down he wanted to do O H I O with both hands in the air as he rode – but he was cautious. That camel had a wild look in his eye!