I had a fresh lemon and some buttermilk, which somehow reminded me of that line from The Blues Brothers, "It's a hundred and six miles to Chicago, we've got a full tank of gas, half a pack of cigarettes, it's dark, and we're wearing sunglasses," spoken by Elwood.
It was time to try my 3 in 1 Twist & Zest. I love my Microplane zester(s), but for the recipe I was about to make that would use up my ingredients mentioned above I would also need fresh lemon juice. What's a girl to do?
I have an antique juicer in my kitchen, but every time I use it the sharp point tears into the lemon and I wind up with bits of bitter pith in my juice. (I know—it's horrible!) I was obviously intrigued by the fact that this tool had a somewhat rounded end.
First, I zested. The zester/grater is hidden under the juicer cap and is small but sharp and easy to use.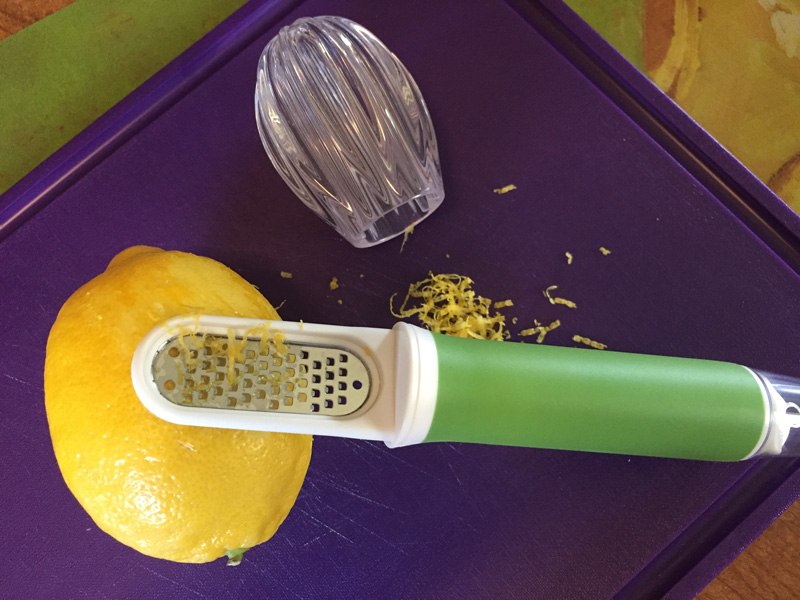 Then, I juiced. Loved the nonslip handle and I was so pleased that the juicer cap worked well. Since my lemon was at room temperature I got the maximum amount of juice from it without any pith.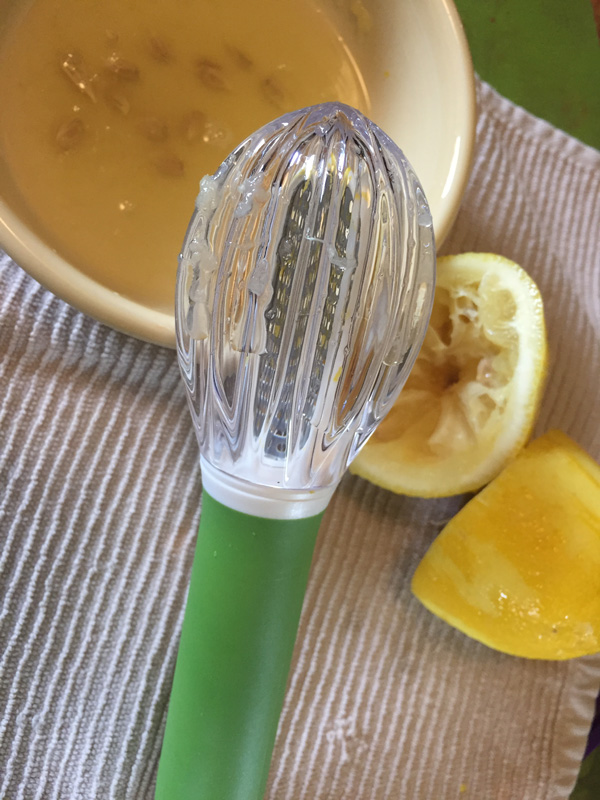 This is one of tools I washed and rinsed immediately and let air dry. It's now part of my kitchen counter gadget collection—loved its versatility.
So what did I make with my freshly zested and juiced lemon and some buttermilk (and, obviously, several other ingredients)? A Funky Shaped Fresh Lemon Cake to enjoy with local in-season berries. Yum! See my Recipes to make and enjoy for yourself sometime soon.
*Note that this post may contain affiliate links, and I may receive something from purchases. Thanks in advance!